Regular price
Sale price
$19.00 USD
Unit price
per
Sale
Sold out
A special tool for NJS-certified chains co-developed with a Keirin bike inspector.
CHECKER is an innovative tool to check the 6mm square nut closure system of NJS chains, such as IZUMI V-Chain. The small nuts on this type of track chain can loosen and sometimes can be lost if not properly tightened. This professional tool was updated with magnets to ensure not to drop the nut when using.
More Info

The knurled handle allows for comfortable torque control. The 125 mm long handle facilitates access to the nut from any point, but the best position to work from remains with the nut positioned at the level of the chainring.

This spanner is for flat nuts only 1mm thick, yet it is made of carbon steel and heat-treated to be as hard as a regular spanner. This tool should literally last a lifetime.
Used by head mechanics for the New Zealand and Denmark teams for the Tokyo Olympics.

Development Advisor: Mr. Kenji Ishii; Maebashi Velodrome Inspector.

Length: 125mm
Weight: 88.0g
Material: Steel
View full details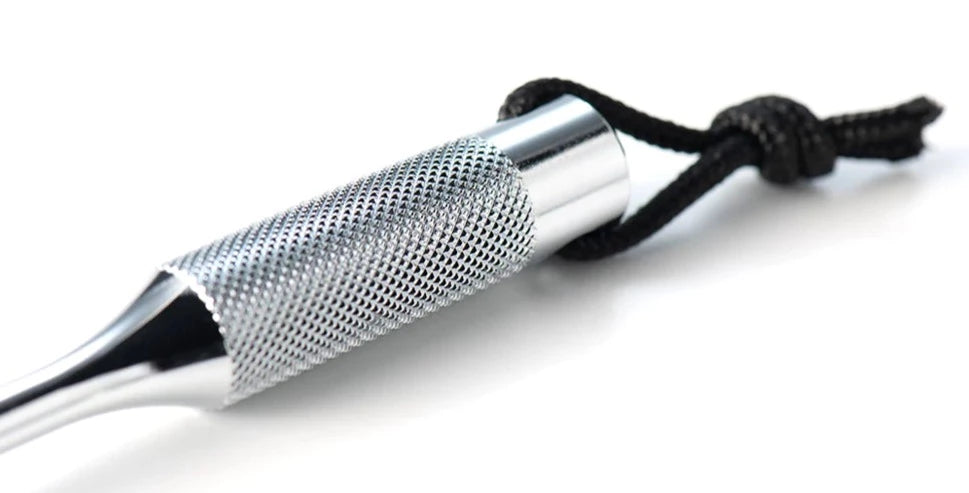 Free Shipping

Get free shipping for orders over 100$ cad!
This offer is valid only when your order is shipped in Canada.
(Get free shipping from US on orders of 150$usd and more)

Less hassle More riding!

All our products carry a limited warranty from the manufacturer.
Please refer to the Warranty section to get more details about the warranty that applies to your products.